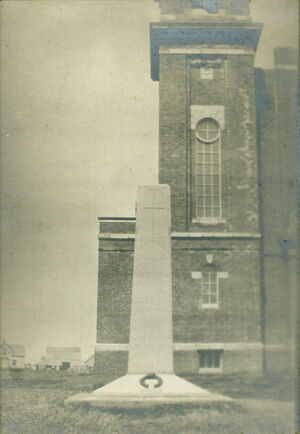 Information
Edit
Monument aux soldats devant la quatrième église Saint-Philippe et Saint-Jacques à Baie-Egmont. Photo prise avant 1944, alors que l'église a été recouverte de crépi.
Monument to the soldiers, located in front of the fourth St. Philippe et St. Jacques church in Baie-Egmont. This photo was taken before 1944, before the church was given a protective covering made of plaster.
Ad blocker interference detected!
Wikia is a free-to-use site that makes money from advertising. We have a modified experience for viewers using ad blockers

Wikia is not accessible if you've made further modifications. Remove the custom ad blocker rule(s) and the page will load as expected.